| | | |
| --- | --- | --- |
| Welcome | | You are not currently logged in. |
The Union for Advocates
The National Organization of Legal Services Workers (NOLSW), UAW Local 2320, AFL-CIO is the union representing the majority of those who work in federally-funded legal services programs across the USA. We also represent workers in other types of law offices and in various human services programs.
| | | |
| --- | --- | --- |
| | | |
| | | |
| | | |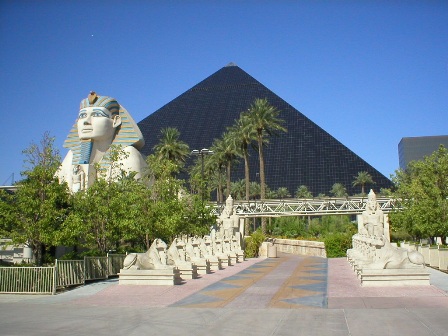 The NOLSW National Joint Council (NJC) meeting is set for June 26 to June 29, 2016. It will again take place at the Luxor Hotel in Las Vegas.
This is an important time for us! This year the NJC falls just five months before the general election. We must stand organized and united. The NJC will include plenary sessions with speakers, workshops on union related topics, our important business meeting and our banquet. This year the NJC has been shortened from four days to three and will run from Sunday through noon Wednesday. The national union will still be subsidizing one delegate from each unit and we encourage each unit to send as many members as they can.
In the near future, you will be receiving more information regarding costs, registrations and logistics. So for now, mark your calendars, schedule your vacation and make preparations to send a delegation to represent your unit at the NJC.
Please be advised that National Organization of Legal Services Workers (NOLSW/UAW Local 2320) is receiving applications for a vacant Organizer position to service members in the Southwest/Southeast regions of the Union. The membership to be served consists primarily of attorneys, paralegals and support staff employees in civil legal services programs in right-to-work states. The job description for the position is attached.
Candidates should be prepared for extensive travel on a flexible work schedule. They would be expected to work out of a home-office in a location with ready access to a major city airport, preferably in Texas but negotiable. Current job responsibilities include representing members in Texas, Georgia, Florida, Kentucky, North Carolina and Tennessee (the territorial assignments are subject to change). NOLSW Organizers are expected to have a UAW-made car, and are expected to drive to service the members when practical.
Qualifications: Current UAW members are preferred. Candidates would be expected to begin negotiating, servicing and organizing with a minimum of orientation and training. License to practice law is a "plus" but is not required. Prior union experience in bargaining and organizing is preferred.
Once hired, the new Organizer serves a probation period of one year. Starting annual salary is $68,000-$77,000 depending on experience. The job rate for the position is $81,500 per year. Regional Organizers receive employer contributions to a 401(k) retirement plan, a defined benefit pension plan, Union-paid health, dental and vision insurance, and a weekly expense allowance to assist in maintenance of a car.
NOLSW/UAW hopes to fill this position by January 2016. Persons who wish to apply for the Regional Organizer position should send their resumes by Friday, November 13, 2015 to:
Gordon E. Deane, President
NOLSW/UAW Local 2320
256 W. 38th Street, Suite 705
New York, NY 10018
(800) UAW-2320
FAX: (800) 519-9132
gedeane@nolsw.org
Download:

Regional Organizer Job Description.docx